At VIPee's we pride ourselves
on providing clean eco flushing
facilities giving you the sanctuary
of a home from home experience.
We are a fun modern thinking company with environmental issues at the forefront of our business model. To enhance your event and festival why not upgrade to the VIPee's experience.
You can book online with us today, look at our EVENTS CALENDAR to see the VIPee's 2019 ROAD TRIP.
Our state of the art facilities combine low water consumption vacuum toilets, warm hand wash with solar energy putting us at the heart of environmental sustainability. Our friendly team will be on hand to ensure fresh and clean facilities time and time again.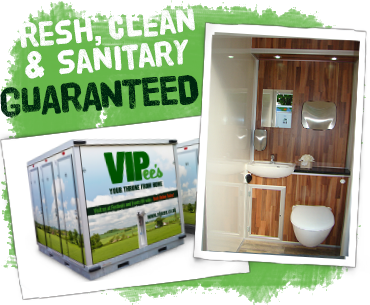 VIPee's Toilets – Your Throne From Home at UK Festivals